Ask us about our Home Care Service (403) 668 0588 or 1 800 921 4514
Would you rather stay at home than go into a health care facility or nursing home?
Norica Care Services will provide the following home health care programs at flexible schedules and cost-friendly service rates.
A Caregiver is someone who is compassionate, reliable, knowledgeable, and most importantly, trustworthy. Norica Care Services leads the industry in finding the absolute best Caregivers to provide seniors with assistance at home, giving their families peace of mind.
Call and speak to one of our friendly team who will discuss the setup process and outline our packages.

Request a home visit where we will provide you with a free, no obligation assessment.

Once agreed, we will setup your care package and introduce you to your Care Worker.
Why choose norica care services?
We are committed to being your shoulder to lean on and providing honest advice for your loved one's situation during this delicate time.
Daily care experts
We specialize in around the clock care to help seniors live well at home.
Peace of mind
Independent industry surveys place our client satisfaction rate at 97%.
Available 24/7
We are available 24 hours a day to provide your loved one with a caregiver.
A trusted partner
Norica Care Services is the trusted referral choice for senior care professionals and relief nurse-staffing.
Balanced care
Our unique approach to care promotes healthy mind, body and spirit.
Cognitive therapeutics
Fun yet effective activities designed by experts to keep aging minds sharp
high caliber caregivers
We typically hire only 1 in 25 applicants and provide ongoing training.
No long term contract
Use our services only as long as you're 100% satisfied.
Stay up to date with the latest news & press releases.
Pro­vides gen­eral infor­ma­tion and dis­cus­sion to promote broad consumer understanding and knowledge about various health-related topics.
500+ Healthcare Professionals
97% Client Satisfaction Rate
Our 97% client satisfaction rate is unparalleled in our field.
Read below what our clients have to say and learn more about what makes us the premier provider of relief nurse-staffing services and in-home health care.
Our entire family was very impressed with the care provided by Norica Caregivers. They really do go the extra mile and we are grateful for the excellent service provided.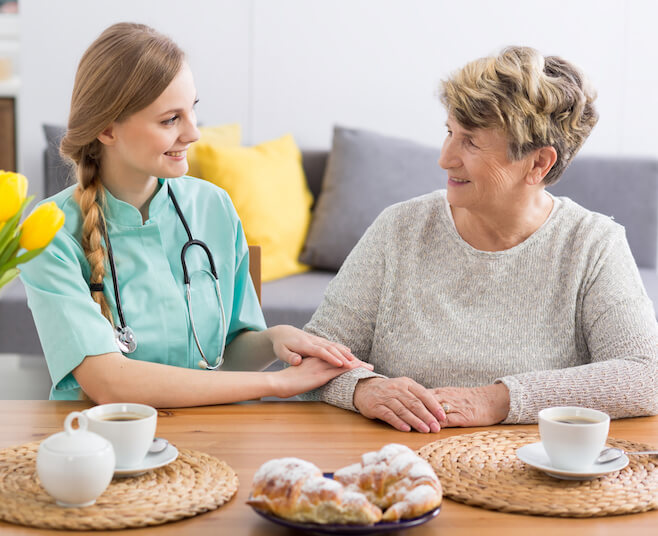 Norica Caregivers were reliable, professional and very diligent in attending to all of my dad's care needs until he passed away. I am 100% satisfied with the service they provided.
Cost was a major concern for us, until we found Norica Home Care Services. Valerie was very attentive to our needs. She helped us figure out a plan that suits mom's care needs in a cost-efficient way.
Norica Nursing Agency has been our go-to relief staffing agency for over five years now. They have been very reliable, even for short-notice staffing requests.